i tracked my package while driving using the m1 wireless modem with my macbook, only to discover a missed delivery at 1230pm. i called UPS immediately to check if they will resent but to my dismay only on monday. i requested for a interception of courier on the road collection and after 2hours they agreed and i met with the courier man at brighthill (what a place) and got my goodies. brilliant.
pictures below are tapped from photobucket as my blogger photo uploading is down.
below is the comparison of Metal Gear Solid 4 R1 LE, R2 JPN SE and R3 english normal sets. i do not have a R2 Euro LE (dvd, ost, game, making of blu-ray, 6inch figure) or a R3 SE (game + making of blu-ray) so i cant comment or provide feedback for those versions. do take note there is a japanese language R3 version so try not get the wrong version, especially when u buy online.
*note LE = game with making of blu-ray disc + OST
      SE = game with making of blu-ray disc only
*approx prices R1 LE    = SGD180<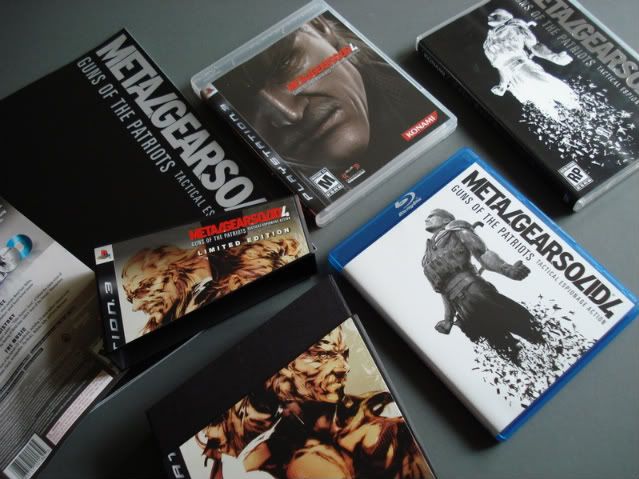 this is the R1 LE that arrived 2day .... consist of a art book, the game disc, the blu-ray disc with making of + a 16track soundtrack, and the sliced hard cover case to contain the disc. it also has a special dvd that was mailed out earlier. if u get it in our local market, any shop that gives u the art book and the extra dvd will be a great bonus, cos these were pre-order exclusives from gamestop. this R1 LE itself is also a gamestop.com exclusive but some local shops has them.
this is the R2 JPN SE set i bought from gamescore. it consist of the game in a different art cover + a very special lovely metal case blu-ray disc that has the sme making of content as the R1 LE version. this disc has 2 language options that u can choose either in english or in japanese. essential the making of consist of 3 parts. part 1 is hideo kojima interview + production process in japanese language. part 2 is the USA version of making of. and part 3 is a making of the special cutscenes in english. there are subtitle options so its safe to buy either R2 JPN LE or R1 LE for the blu-ray making of disc.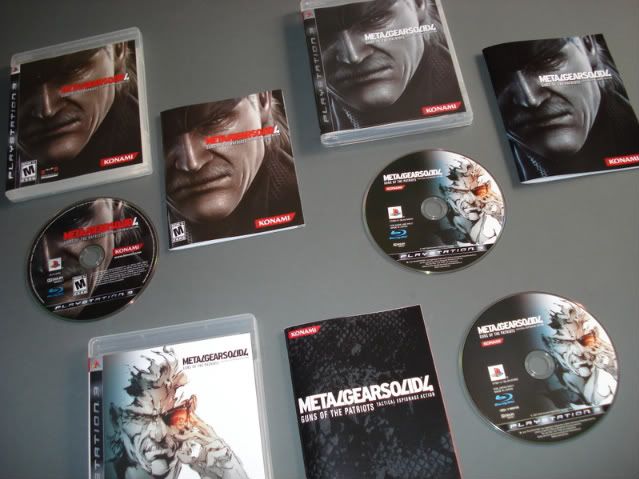 next a comparison of disc pictures and booklet and casing .... R1 has a brown hue, R2 is a yoji art with a thinner booklet, R2 is in a grayish tone. the R1 booklet content is in b&w to my surprise while the rest are in full color.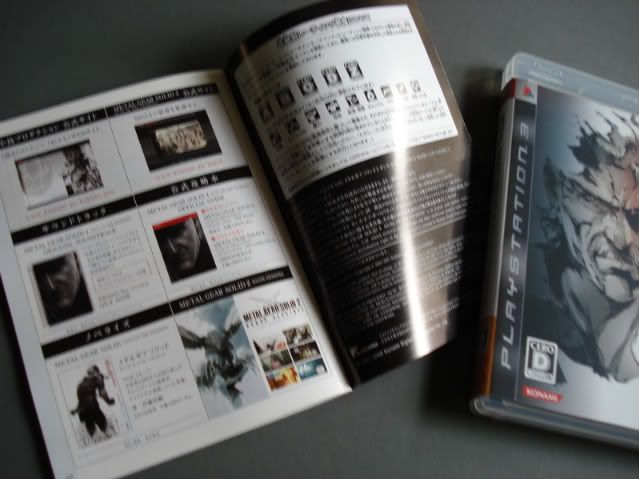 all booklets are 53 pages but the R2 has a different last page.
a picture of R1 and R2 JPN making of disc case.
the OST in the R1 LE has 16 tracks, 10 from disc 1 and 6 from disc 2 from the full JPN OST.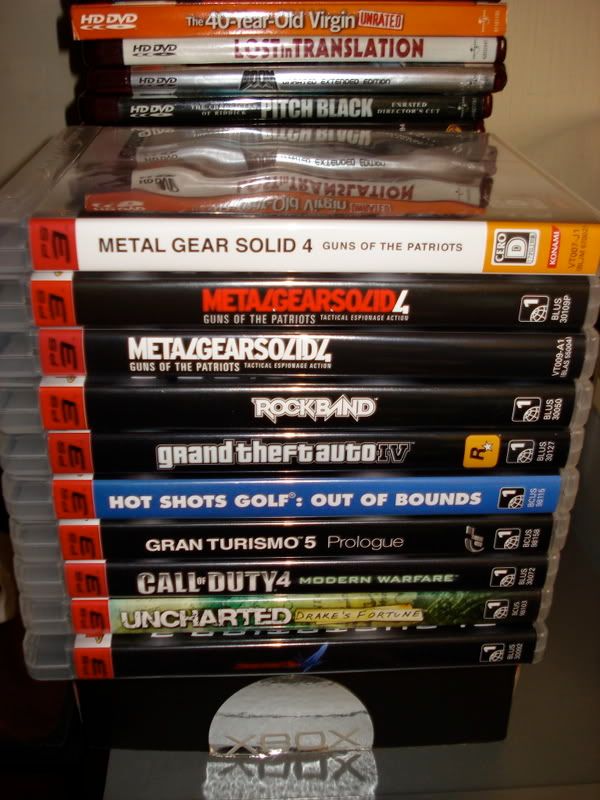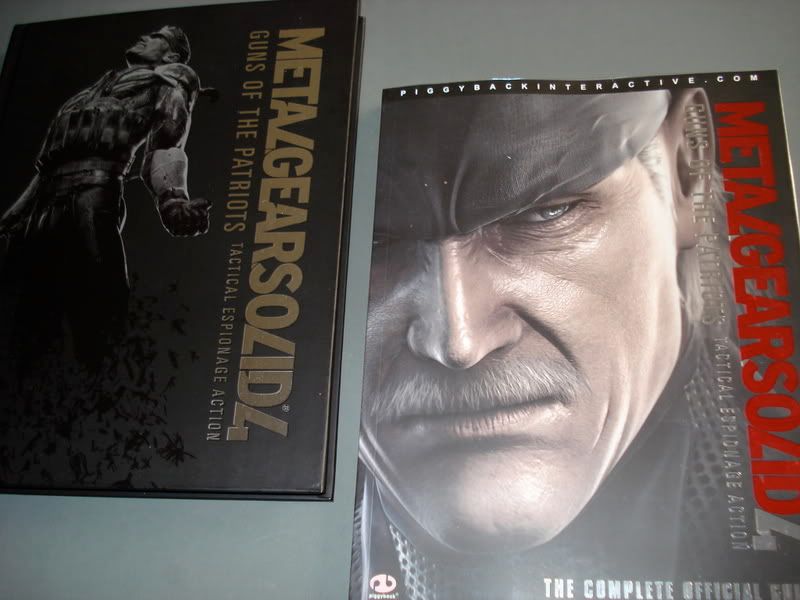 the covers of the normal and the LE Collectors guide published by piggyback. both of the wording are in silver foil of respective colors. the LE guide has 16 over pages of artwork at the last section and comes with a nice numbered lithograph.
this the back of the front cover, essential, besides the extra content and the gift and the hard cover, the normal edition has these 2 pages while the LE has 2 b&w pictures below.

and finally the back of the book.